How to Get Free, High Quality Links to your Website Online
No matter what any guru or flashy new article circulating around the blogosphere may say, there is no denying that backlinks are still the most important factor for ranking sites in the search engines.
And they will be for the foreseeable future.
But WHY does it have to be this way?
The answer is pretty simple: backlinks are one of the hardest things for people to manipulate.
If ranking was as easy as getting your on-page optimizations correct, Google would have a much harder time deciding who to rank at the top of the SERPs – everyone's websites would just use the most optimal on-page settings (which site owners have total control over and are fairly simple to get right).
By making backlinks the strongest factor in determining ranking, it takes the power out of the site owners' hands and transfers it to how other people view your site or business.
Because of the importance of links and the difficulty in getting quality links, one of the most common questions we see around the community is how to get high quality backlinks for free.
While it's true that most of the more powerful links (PBN, Niche Edits, Guest Posts) will most likely end up costing you some money (or take you god-knows-how-long to accumulate naturally), free backlinks can still do a lot of good for you and are still a necessary part of the ranking process.
Are these free links the end-all of ranking sites on Google? Absolutely not.
But do they do any good and help sites rank? You bet they do.
The linking strategies that SEOs use are constantly changing due to Google updates, fads, and new research. However, the methods of getting links we will be sharing with you are solid, natural tactics that many successful businesses and websites use.
We are excited to bring you this list of what we believe are the most stable and effective ways to create free backlinks that can benefit your sites' rankings now and for quite some time.
Forum and Blog Comments
Back in the day, you used to be able to spam a bunch of forum posts and blog comment sections with links to your site to make it rank.
Like anything good and beautiful, Google had to come and destroy it… but not completely.
These days, some people will tell you that linking from forums and blog comments is a complete waste of time, while others have fantastical stories of how they just ranked a site purely from forum and blog comments and sold it for six figures.
So which is it?
All of our testing and research confirms that forum and blog comments still have a place in SEO today.
However, they must be done in a natural manner. The best way to achieve rankings with long term success is to simulate natural backlink profiles from real sites – but do it better.
Think about the site that you are working on – would it be natural for people to talk about your site in forums and on blog comments? Most likely.
The amount of comments and forum posts you make linking back to your site should fall into a range that Google deems natural for your specific industry.
Would a plumber in a small city have thousands of people talking about his service in blog comments and in forums? No! Amazon on the other hand…
The bigger the project and site, the more blog and forum comments you can build safely.
As a general rule, you probably don't want to be doing more than a few blog comments and forum posts every few weeks.
Keep in mind what would be natural for your specific website, and mix them in alongside other types of links to keep things natural.
Leaving a link in a forum post or blog comment is fairly simple.
Find a relevant forum or blog post, sign up if you have to, and then leave a reply with a link to your website in it.
Important: Make sure that you're providing some kind of value on your post or comment. If you're not providing any kind of value, your comment or post runs the chance of being removed or denied.
Join the conversation, help people answer questions, or give information they will find useful. This will help your link stick and to add topical relevance.
What you don't want to do is write a few words that don't add anything to the conversation and drop your link. This will be considered spam, and it will most likely end with your comment or post being deleted.
When looking for places to link from, you want blogs or forums that are as relevant to your site as possible.
So if you are ranking a plumber in Houston, you could link from blog comments or forum posts on sites about Houston, plumbing, home services, Houston businesses, etc. The more closely it's related to your site, the better.
To find these forums and blogs, use Google to manually search for good targets. You can also use special search operators (Google search commands) to make your search a lot easier.
We will provide a huge list of these at the end of this article as a bonus as well as some information about how to use them properly.
Another way to find these blogs and forums is to do a little competitor research. This has it's own section later on in the article, so be sure to keep reading.
Youtube
Google owns Youtube, and although they say they don't give special consideration to links coming from their own properties, we think they're lying.
All the testing we've done has concluded that linking to your website from relevant Youtube videos has a very noticeable positive effect.
Yes, the links are nofollow. Yes, nofollow links are still great.
Youtube links are a welcome addition and very useful ranking strategy for any link building campaign.
Many SEOs are put off by making videos because they think it's too much work. However, you could make something as simple as voice and text on Fiverr for just a couple dollars.
Whatever you choose to do, make a video, post it on Youtube, and leave links to your website and other social properties in the description.
It can be natural to leave quite a few links here, and you don't need to really worry about overdoing it, but remember to keep things natural. Have a look at how other Youtube videos are linking, and you can do the same.
To really give these links an extra kick, make sure that the title of the video is relevant to the page you are linking to. So if you made a video about unclogging toilets, you could title it something like "Tips to Unclog your Toilet" and link to your "Toilet Unclogging" service page on your website.
Doing this on multiple pages throughout a site can also do great things for your rankings. It helps to show Google what pages are about and establishes relevance and trust by using the authority of their own properties.
So now you have your links, but there's still more that you can do with your newly created videos.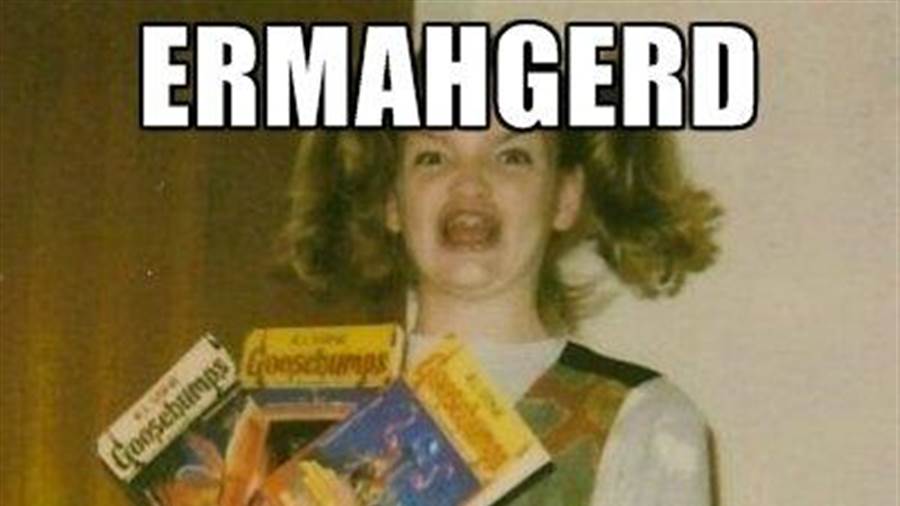 You can embed your videos on the pages you linked to, and you can also try to rank the videos on the Google SERPs as well.
Youtube videos tend to rank very easily because of the high DA of Youtube. Shoot a couple PBNs or Niche Edits at them and see if you can get them on page 1 for yourself or your client as an additional way to generate some traffic.
For the time invested and benefit gained, links from Youtube videos are one of the best pound for pound free linking options out there.
Broken Links
So you're browsing a site and click a link to an amazing article on another site you'd really like to read. Instead of being taken to the site, you just get a blank page with a big 404 glaring at you.
This is a broken link.
Maybe the other website has been taken down, or maybe they just changed the URL for that specific article. Whatever the case, the link is broken, and this is an opportunity for you to earn a free link.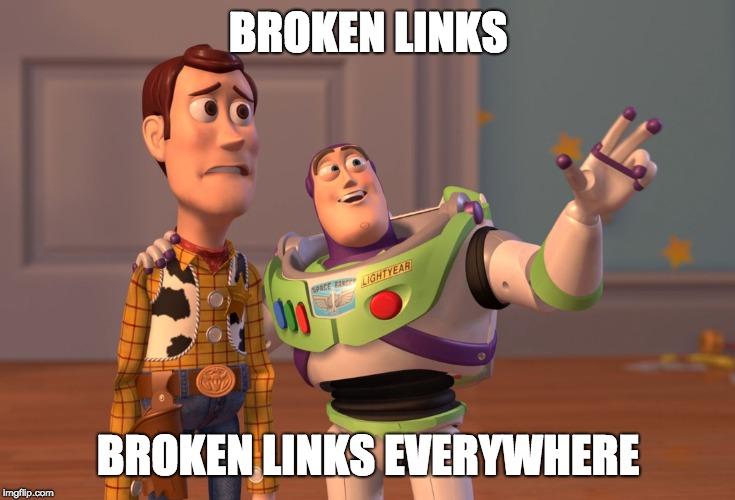 After finding a broken link on a site you'd like a link from, you should send an email to the site owner notifying them of it.
See our article on cold email templates for how to do this properly.
Be careful to explain exactly what page the link is on, where it is on the page, the anchor text that's used, etc. Make sure you are specific, and don't leave any room for confusion so that they can find the broken link easily.
Then, let them know that you have a page that covers the same topic, and that they can link to your page instead if they would like to.
Important: Make sure you're being polite and not too forceful.
If the site owner feels like you are a kind, helpful person, they will want to help you in return. It's best to view earning links in this manner as a bonus for being helpful.
Sending these emails will not always result in you earning a free link. So keep your chin up and move on to the next one! There are plenty of broken links out there.
To find broken links without randomly going through thousands of links manually, download a Google Chrome extension like Check My Links.
It's free and easy to use. When activated, it will highlight all the links on the page you are looking at. Green means they are working as intended, and red means they're broken (they don't point to an existing page).
Before you find the links themselves, you need to find sites that would like to an article or website like yours. Resource websites, list pages, and educational articles about your topic make good targets to search for broken links.
The big list of Google Search Operators and directions on how to use them at the end of this article will also be of great help to you. After you have Check My Links or a similar extension, finding the sites themselves will be the most time consuming part of this process. So learn to use the search operators!
Web 2.0s
Web 2.0s are online platforms that let users sign up (usually for free) to create their own little mini website and start posting content.
Many bloggers use web 2.0s because it takes the hassle out of buying a domain, paying for hosting, learning how to make a website, etc.
If you do a Google search for "high DA web 2.0 sites," you can easily find lists of these sites for you to go out and create blogs on (like the image above).
Some of our personal favorite Web 2.0s to use for SEO purposes include WordPress (not the CMS), Blogspot, Weebly, and Jimdo. They all usually have an easy to use page builder where you can make the web 2.0 as nice or as bare-bones as you'd like.
When ranking a site, it's very common for us to make around 5 web 2.0s for the site. Some SEOs make quite a bit more, but we don't think that's necessary.
Each web 2.0 functions as it's own mini site and will include a link or 2 pointing back to the site we want to rank.
Make sure to include outbound authority links in your articles as well. These are links on your Web 2.0 that link out to highly trusted, authoritative websites dealing with the same topic.
So if you were writing an article about plumbing, you could Google something like "plumbing tips." One of the first sites that shows up in the SERPs is from DIYNetwork, and you could link to that site to build the own trust of your Web 2.0.
Linking to authority websites like this helps your Web 2.0 to appear natural and not like a site designed just to link to your other property as well as building relevance.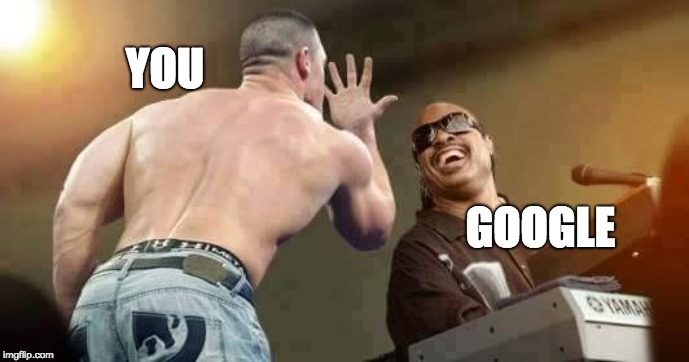 As far as content goes, it's really up to you. Make sure you have at least one page with 300-500 words on it. If you would like to do more you can, but you probably shouldn't waste your time or money doing more than three or so pages.
You can use a service like iwriter to have the articles written cheaply by someone else, or you can do it yourself if you're strapped for cash.
Make sure the articles have good grammar and spelling (you can use something like Grammarly to check it), and also make sure they serve some kind of purpose. They should be helpful to someone who might end up reading them.
Back to our plumber example, I might make a weebly mini site informing the reader about a few different kinds of plumbing issues and how they are resolved, a jimdo site about how to choose good plumbers, and a wix site about home improvement and plumbing.
Web 2.0s aren't very strong, but they usually have high Domain Authority and are safe, trustworthy, natural links. You can't really hurt yourself with these things which is why they make great pillow links and are used as a tool to diversify backlink profiles.
Web 2.0s become much stronger when you point other, more powerful links (pbn, niche edits) at them to power them up.
When doing this, the Web 2.0 acts both as a shield and a power source. Because of it's high DA, you are essentially filtering the other link through the Web 2.0. Many SEOs use cheaper and often riskier links to power them up because of this.
While we've seen some people claim to rank sites purely using Web 2.0s, we don't recommend it.
We still use them in almost every project we work on – but we use them in conjunction with other types of links and usually power them up like mentioned above.
Brand Mentions
This is one of the simpler ways of generating free links, and it also has an additional caveat – people have to be already talking about your website or company.
You can find people talking about your business either using a paid service like BuzzSumo (which is a bit expensive) or just doing it the good old fashioned way – Googling your business name and sifting through the results like a gold miner.
What you're looking for are people who have mentioned your business or website but haven't yet linked to you.
After you've found one, go ahead and send them an email using one of our outreach templates.
Much like in our broken links method of obtaining free links, you need to apply a certain level of finesse here. Compliment their post, thank them for mentioning your business, provide some kind of value if possible.
Then, let them know that they could link to your site if they wanted to, and that it might help their readers have a better experience and find what they want. You could even give them ideas for the specific page that would be of the greatest value to their readers if linked to from their article.
Remember to be nice.
People will only want to help you if you are kind and helpful as well. Develop a relationship, and who knows what will be possible later down the line.
Social Signals
Social signals are when people link to your website on a social media platform such as Facebook, Twitter, Pinterest, Reddit, and so on.
While social signals are not super powerful (and Google even says that they are not counted), we have found that they do indeed have a positive effect in ranking sites.
Some people even swear that they owe their ranking success to social signals – that they were able to help them finally move up in the SERPs after being stuck forever.
We recommend that you use social signals alongside other types of linking. After all, if your site is being linked to and your business is growing, it's only natural that people will be talking about you on social media as well.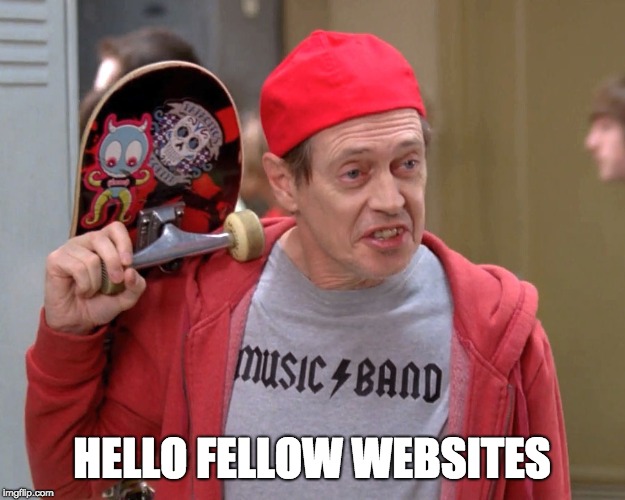 You've probably noticed this recurring theme by now: look natural, blend in. You want to do everything possible to look normal and like the other websites you're competing against. Don't give Google any reasons to go sniffing around.
To get social signals for free, you can simply beg your friends, family, coworkers, or satisfied customers to link to your site on whatever social media platform they prefer. Have them link to any pages you are trying to rank and have other links pointing to.
Content, Content, Content
As the old saying goes, content is king.
The first thing to do for this method of getting free links is to create a nice piece of high-quality content.
To do this, you should look at similar content from competing sites and articles. You can draw on their information to write your own content, but you should be bringing something new to the table (easier to understand, more up to date info, longer, etc).
To make your content further stand out, you can include things like pictures, videos, infographics, charts, etc. Visually appealing content is easier to "sell" – which we'll be talking about more very soon.
Also, if you plan on using a service like iwriter to have your content written, make sure that you're giving very detailed instructions and not choosing the cheapest options. We're after a quality piece of content, here.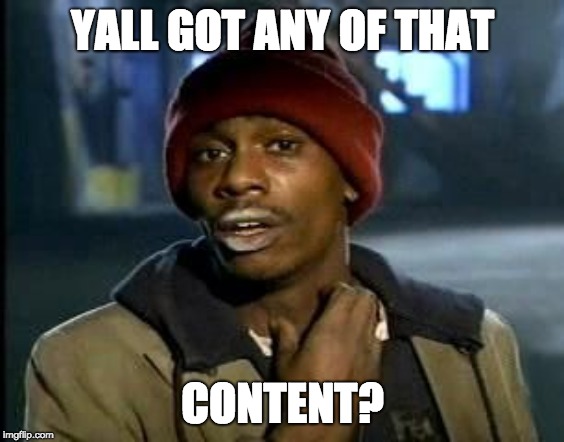 Now that you have an awesome piece of unique content that people want to read, you have a few options of what to do with it:
1. Put it up on your site and wait for links to come. This works for more established sites with dedicated readers, but not so much for the new guy.
2. Put it up on your site and then market it to sites who are linking to similar content. Using ahrefs or whatever link tool you prefer, find similar content and figure out who is linking to them. Reach out to those sites and see if they would be interested in linking to your new and improved content instead of the one they are already linking to. Some sites even link out to many pieces of content at once to provide their readers with lots of different information.
3. Put it up on your site and market it to sites with broken links pointing to content that no longer exists. This one's pretty self explanatory. Scroll back up to the broken link section of this article for more info.
4. Don't put it up on your site, and shop it around for guest posting. If your content is good enough, you will be able to find opportunities to post it on other websites in exchange for a backlink back to your own site. Doing this can be a little time consuming (and often you will be asked to pay), but can often be worth it if the link is coming from a decent site. Having a really outstanding piece of content could increase your chances of being able to get a guest post from a quality site for free. More info on how to find these sites will be covered at the end of the article, and you can see our article on guest post outreach (with templates).
5. Put it up on your site and market it around on different social media platforms. Share your content wherever you think people might get some benefit from it – Facebook groups, Reddit, wherever. The more people that enjoy it, the greater chances you'll have of earning some backlinks to it.
However you decide to go about it, having quality content can really be beneficial in driving backlinks to your site.
Remember: Provide value, expand upon available information, and make it visually appealing.
Spy on the Competition
This is our favorite way to create free backlinks online.
If you are trying to rank a plumber in Houston, first go find the top ranking plumber websites in Houston by Googling your top money keywords. Copy and paste their sites into ahrefs or whatever other linking tool you use.
Next, go check out their links. In ahrefs, you do this back clicking 'backlinks' on the left side of the site explorer.
This process can be a little time consuming in the beginning until you get a firmer grasp on what kind of sites the links are coming from and what to expect as far as getting the same link.
If you need to, just go check out the websites the links are coming from one by one.
Look around the site to see if there is any info about getting your own article or information on the site, or email the site owner asking about it.
Each different kind of site will have a different potential way of getting a a link from them. And of course, you will be unable to get links from some of the sites. You might even find a PBN or two while you're at it…
You can repeat this process for as many sites in your niche as you'd like, and you'll end up piling up the best links that your competition has, helping you to catch up and blend in.
Social and Forum Profiles
There are hundreds of thousands of different forums and social sites out there for you to create profiles on.
Many of these profiles allow you to add a link to your website. Of course, you will want to take full advantage of this feature.
Some of the biggest examples of sites like this are Facebook, Instagram, Twitter, Pinterest, etc. These are the main social profiles that every business has, but there are many, many more out there.
So sign up for the social site or forum, fill out your profile completely, and put a link to your website in it.
To take even fuller advantage of this, you can play around with adding your keywords into your user name instead of your business name. This will often add those keywords to the title of the page that is created for your profile which will add some extra relevance to the link coming to your website.
Many of these links will be nofollow, but we continue to see a very positive effects from using this method, and it's generally one of the first things we do for pillow links on a new site.
Signing up for a hundred or more of these profiles is also completely safe and natural to see, especially when starting a new site.
If you think about it – when a new business starts up, the owners will set up their social profiles on many big sites that they might use for marketing purposes in the future. So, so should you.

Directories and Citations
Directories are listings of businesses or websites. Citations are directories that allow you to list your NAP (Name, Address, Phone Number). Some directories and citations are paid, but many are free.
For the free ones, it's as easy as signing up and filling out your information.
Directories used to carry more weight in the past, but people spammed them to death and Google no longer weighs them as heavily. They are still great for SEO, though.
Much like our other methods of getting free links, just be sure to keep things natural.
Citations are the lifeblood of local SEO and should already be a part of your ranking process. You can do citations for affiliate sites as well, but they aren't crucial – they just make good pillow links. We usually do at least 50 citations when starting a new site.
When getting directories and citations, some will just be general listings. Some will be more niche or location relevant, which can do great things for your rankings.

Bonus: Google Search Operators to Help Find Free Links
Google search operators are special commands that you type into Google to help refine your search in such a way that will be highly beneficial for the user.
We have a list for you with over 400 (yes… four hundred) different ways you can use Google search operators combined with a little SEO knowledge to help you find all these free links we've been talking about.
But first, here is a video from ahrefs explaining how to use some of them:
Now that you know what search operators are and the basics of how to use them, we can apply some additional knowledge to get the best out of them.
One of the first things on this MASSIVE list is for finding blog comments. You can use the quotation mark operators + a keyword to help you. You can type into Google:
Plumbing "1 comment"
Plumbing "2 comments"
and so on.
This will give you results for a ton of pages that have the keyword plumbing in the article and also has the words "1 comment" somewhere on the page.
Why would you want that? Because if there is a comment on the page, it probably means that there is a way to leave comments, that they are approving comments to be allowed on the page, and thus a way for you to leave a comment with your link in it to get a free backlink!
So get familiar with using search operators and go play around with some of them from our mega list:
Now you've learned how to create backlinks to your site for free that will greatly help in ranking your projects.
You've also got a huge list of search operators to help you on your journey. Use them wisely.
If you have any questions or comments, please leave them below.
Chris Tzitzis
Co-Founder
Chris Tzitzis is an SEO and a Co-Founder of SirLinksalot.co. He has extensive experience with Affiliate SEO and running an SEO Agency.
Get Special Offers and News
Subscribe to our mailing list today!
SirLinksalot is your one-stop-shop for links, builds, guides, and more. From beginner to advanced SEO, black or white hat, we've got something for everyone.
Austin, Texas, United States